Fundamentals of Fundraising
Name:
Fundamentals of Fundraising
Date:
September 14, 2018

-

September 16, 2018
Event Description: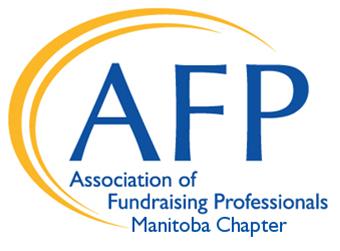 Hosted by the AFP Manitoba Chapter
---
AFP Fundamentals of Fundraising Course
September 14-16, 2018


at Inclusion Winnipeg, 1-120 Maryland St., Winnipeg
The up-to-date AFP Fundamentals of Fundraising Course is designed by experienced fundraising professionals to meet the real-world needs and challenges nonprofit organizations face every day. The International Standard for training the fundraising novice, the AFP Fundamentals of Fundraising Course offers a complete overview of the development function, featuring the most current information and techniques. This 16-hour program includes case studies and projects for groups and individuals, making the learning experience both substantive and enjoyable.

This intensive program will provide an overview of skills, techniques and program components for individuals with up to 4 years of fundraising experience. Full participation in the AFP Fundamentals of Fundraising Course is applicable for 16.0 points of CFRE Credit in Category 1.B – Education of the CFRE International application for initial certification and/or recertification.
CLICK HERE FOR MORE INFORMATION ABOUT THE COURSE.
---
The modules are:
Module 1:
Overview of Fundraising
Module 2: Developing an Integrated Fundraising Program
Module 3: Marketing for Ongoing Success
Module 4: Building & Sustaining Relationships
Module 5: Securing the Gift
Module 6: Volunteers – Partners in Fundraising
Module 7: Management & Accountability
---
Faculty: Bill Pratt, CFRE


Bill Pratt is an inspirational leader. Hope, integrity and inspiration are the three pillars of his leadership philosophy that he applies to leading charities.

Leadership is a mantle that comes naturally to him. He works hard at being the best leader he can be. His wide experience across sectors range from local to international and gives him a broad-based perspective for leading charities. He has been the CEO for charities in Nova Scotia, Saskatchewan and Manitoba. Currently, he is the Director of Development for the Winnipeg Art Gallery.
---
For information, contact Lise Carbonneau, AFP Administrator at 204-295-1512.
---